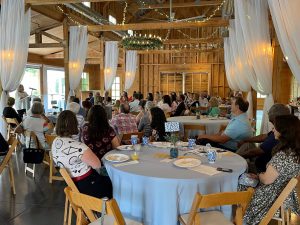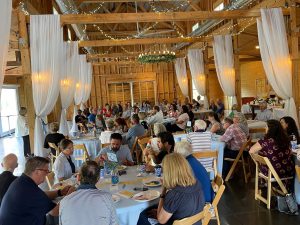 Foothills Family Resources hosted a fundraiser on July 1st at South Wind Ranch in Travelers Rest. Approximately 100 attendees enjoyed a blueberry themed breakfast while hearing about client success stories and the many services and programs that Foothills Family Resources provides to the residents of Northern Greenville County.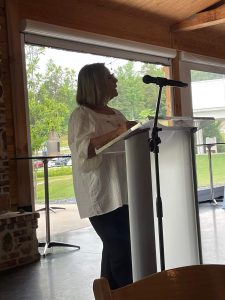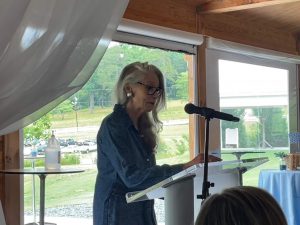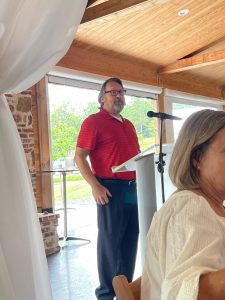 Speakers included FFR Executive Director, Marilyn Neves; FFR Board Member / Greater Greenville Mental Health Community Liaison, Jayne Crisp; and FFR Board Vice President / Quick-Crate North America President, Fraser League.
Over $18,000 was raised and FFR is grateful to all who were able to help make this fundraiser a success!